Master ASE Certified Technicians!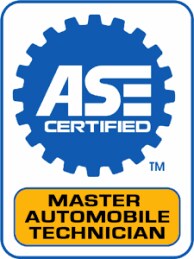 Apply for Position

Up to
$24,000
Signing Bonus!
5-day work week, Monday - Friday

State-of-the-art Air-Conditioned facility

Above Industry Compensation

Paid Holidays

Paid Vacations

Paid Birthday

401K with Employer Match

Health Insurance Coverage

Dental Insurance Coverage

Vision Insurance Coverage

Life Insurance Coverage

Associate Discounts
---
---
The most important asset we have at Signature Dealer Group is our dedicated associates; many of whom have joined us from a variety of outside industries. Our wonderful group of associates take great pride in their daily contributions to the success of our company.
We invite you to give Signature Dealer Group a look because you will be surprised at what the automotive business has to offer. It has changed - and is constantly changing - from the business you may imagine or have heard about.
It is no longer the hard-sell technique; one hundred percent commission pay plans or long hours. It's a business full of new frontiers, technology, accomplishments, and most importantly it is never boring.
We are high-tech both in our operation and the products we present to customers. Much of our interaction with customers is now done through texting, video chat, and of course face to face interactions. Our products have the latest technology integrated into each vehicle system, as well as the new products we have heard are coming such as autonomous and all sorts of electric vehicles. There is always something to see and learn in today's automotive business. We enjoy industry leading vehicles, parts and services built by Toyota and Hyundai.
Our product team receives a base salary, as well as a performance bonus with comprehensive benefits and a forty-hour work week. The performance bonus is a great opportunity because as you learn and become more successful, you automatically increase your compensation This is unlike other careers where you may receive an annual review and may be awarded only a few percentage points cost of living or performance increase. 
Our technicians enjoy great workflow and challenging careers keeping up with all the changes in the design and function of today's automobiles. We have a climate-controlled shop with a 29-year customer base to keep our techs happy with plenty of flat rate hours.
We also have a variety of support positions in accounting, parts department, and sales departments. Thank you for your interest in exploring our company as a place to advance your career.
We encourage people to send us their resume' or complete an application to see if Signature Dealer Group is right for you. 
Bill Reilly
Dealer